Elecbee is an online shop to sell kinds of electronic products from Original OEM Factory and can be shipped worldwide. 
When you find the items you want, follow these steps to place an order on Elecbee.
Add to Cart
Select the products you need, and make sure you are logged in, confirm quantity and "Add to cart".
Proceed to Checkout
Click "Proceed to checkout". Or you can pay directly through the "Buy with PayPal" button.

Choose Shipment and payment method
Check your order and select the shipping method before payment.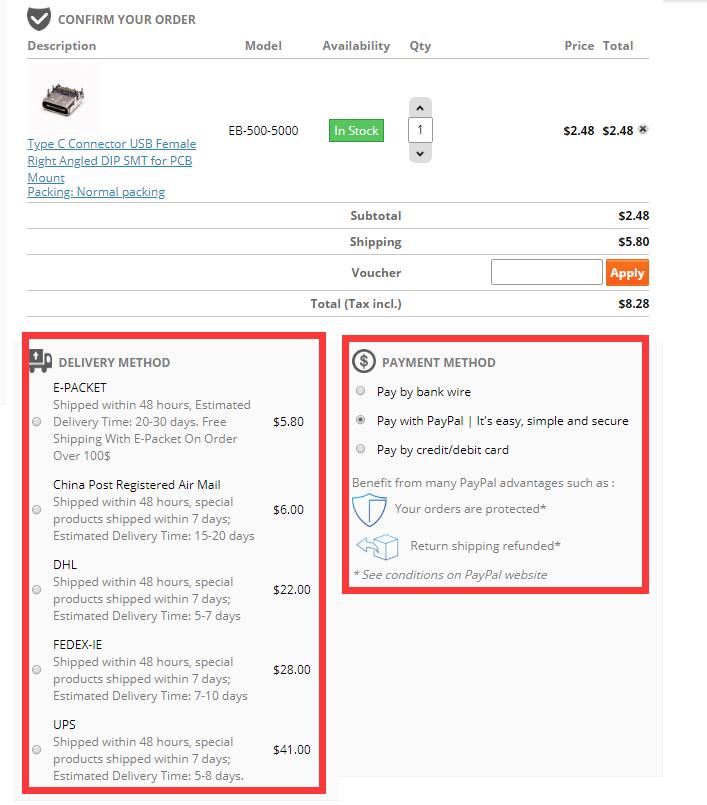 Please make sure you've chosen a payment method and accepted the terms and conditions, and then click "Place order".

Login or Guest checkout
If you haven't logged in yet, you can "Login", or "Guest checkout", or "Create an account" on the right side of the page.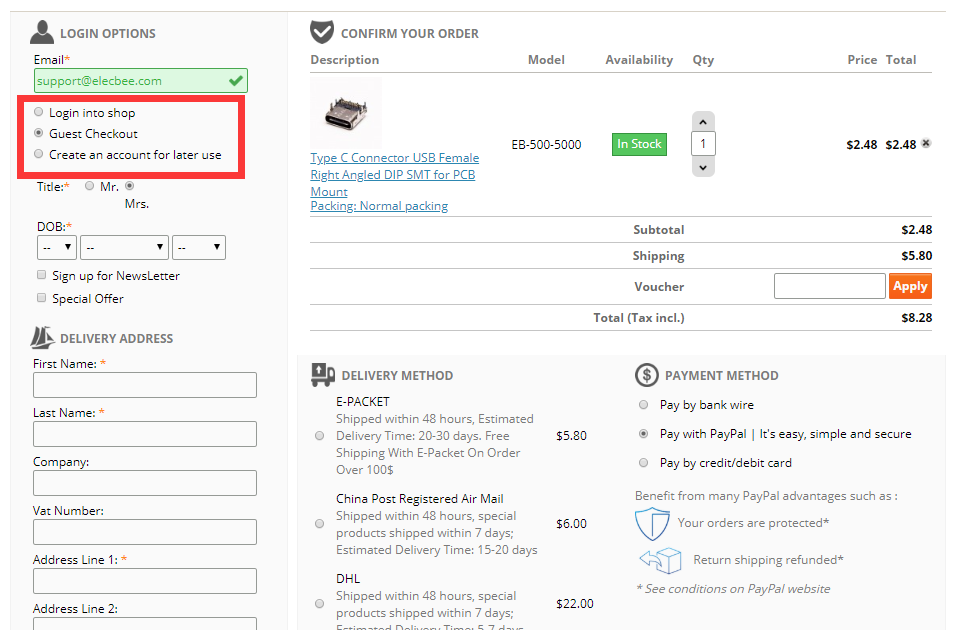 After finishing all these steps, and pay for it, the order was placed successfully. And the order will be shipped within 24h if the products are in stock.